Urinary Incontinence & Utero-Vaginal Prolapse Surgery
Stress Urinary Incontinence
Stress urinary incontinence is the involuntary leakage of urine which occurs as a result of physical activities like coughing, sneezing or jumping. These activities put pressure onto the bladder, resulting in urine leakage especially if the bladder is full. Occasionally, women may experience leakage when they are pregnant.
Stress urinary incontinence can be treated with physiotherapy first. If this fails or if the condition is severe, then surgery is performed. Tension-free vaginal tape obturator (TVT-O) surgery is now the surgical treatment of choice for urinary incontinence. Urinary incontinence could also occur as a result of drinking too much alcohol, caffeine or fluids. This leads to increased urine production and leaking before one is able to go to the toilet.
Uterine prolapse
Uterine prolapse occurs when the ligaments and pelvic floor muscles are damaged or weakened, resulting in the uterus protruding into and even out of the vagina. This usually affects post-menopausal women although women of all ages can also be affected. It is usually a result of a difficult childbirth or lack of female hormones (oestrogen).
Physiotherapy in the form of pelvic floor exercises may be helpful for mild prolapse. However, if symptoms do not improve or are severe and begin to affect one's lifestyle and daily activities, then surgical repair will be needed. In addition to treating and diagnosing the various forms of urinary incontinence and pelvic organ prolapse, we also manage recurrent urinary tract infections and voiding difficulties.
Tension-free vaginal tape, vaginal hysterectomy, pelvic floor repair (with or without a mesh) and sacrospinous fixation are some of the various therapeutic surgeries that we perform.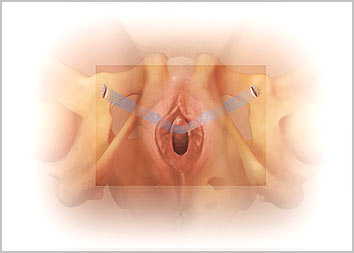 Tension-free vaginal tape obturator (TVT-O) system for urinary stress incontinence
Urge incontinence
Urge incontinence is a condition where one feels a sudden intense urge to urinate and there is an involuntary loss of urine before one is able to reach the toilet. This can be medically treated.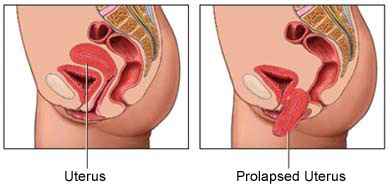 Other Gynaecological Services We Provide:
Click On Each Service To Read More
We understand your concerns and are committed to supporting you every step of the way.
Top